Looking for the perfect vape pen to meet your needs in 2023? With so many options available, it can take time to figure out where to start. That's why we've put together a comprehensive guide to the best vape pens for 2023. Whether you're an experienced vaper looking for the latest tech or a beginner just starting, we've got you covered. From compact and discreet designs to high-performance devices for cloud chasers, here are the top vape pens in the market to help you make an informed choice. So sit back, relax, and discover the best vape pens for 2023.
Uwell Caliburn A2 Vape Kit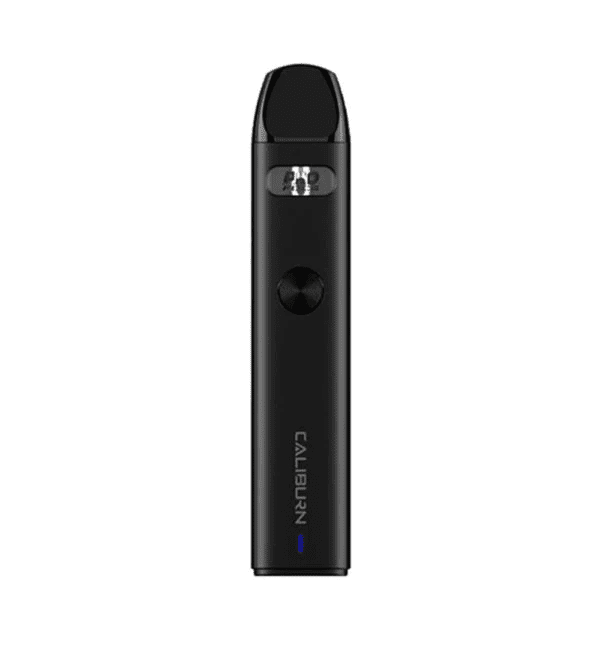 The extremely popular Uwell Caliburn A2 Vape Kit boasts an ergonomic design for a comfortable and smooth grip. Made from ultra-light materials, the device is lightweight and easy to carry around, making it perfect for those who are always on the go. With its one-button system, the Caliburn A2 can be used with either a direct or a button draw, depending on your preference. The Caliburn is now on its 3 rendition but the A2 is still by far the most popular choice.
One of the standout features of the Uwell Caliburn A2 Kit is its use of exclusive PRO-FOCS technology, which delivers authentic flavor for an enjoyable vaping experience. This technology works with the built-in FeCrAI UN2 Meshed-H 0.9 Ω Coil to produce dense clouds and excellent flavor. Additionally, the device features an internal 520mAh battery that takes 35 minutes to charge up to 90% using the Type-C USB port.
The Uwell Caliburn A2 Pod comes with a 2ml e-juice capacity and a top-filling design that helps to prevent leakage. The device also has a window through the mod to make it easy to check the e-liquid level. It features a perfect lip-fitting design and magnetic pod system for a better user experience. The Caliburn A2 Kit is ideal for mouth-to-lung (MTL) vapers. With its unique design and excellent features, the Uwell Caliburn A2 Kit is a must-have for anyone looking for an enjoyable and hassle-free vaping experience.
Features
Ultra-light
Ergonomic design for easy grip
Built-in 520mAh battery
Fast Type-C charging
2ml refillable e-juice capacity
Automatic or manual modes are available
Available in six different colors
Magnetic suction design for easy and secure pod attachment
Push-Button / Inhalation-Activated
MTL Vaping
E-Liquid Window
Flavor-Enhancing Mesh Coils
Aspire PockeX AIO Starter Kit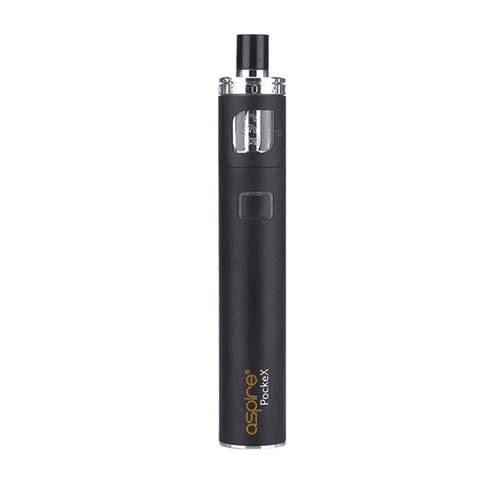 The Aspire PockeX AIO Starter Kit is an excellent vaping device designed to be simple, stylish, and easy to use. The device is compact and sleek, making it perfect for those who want to carry it around wherever they go.  This kit has been on the market for years, updated but still the same form. An absolute go to for any starter!
The PockeX has a 2ml tank capacity and features a top-filling system, making it easy to refill the device without the mess. Additionally, the PockeX has an adjustable airflow system, allowing you to customize your vaping experience. The device is powered by a 1500mAh battery, which provides excellent battery life and ensures that you can vape for an extended period without the need for constant recharging.
The Aspire PockeX AIO Starter Kit is an excellent choice for both new and experienced vapers wanting something discreet or moving away from disposables onto something more cost effective. The device is simple to use, chageable coils, leak free and quick top filling, making it perfect for beginners looking for a device that is easy to operate.
Features
Battery Capacity of 1500mAh
Compact and portable design
2ml Capacity Tank
Leak Proof Design
No-Spill Coil Exchange Method
Simple To Unscrew And Clean
Top-filling system for convenient e-liquid refills
Adjustable airflow control for a customizable vaping experience
Compatible with both standard and nicotine salt e-liquids
Geekvape Wenax K1 SE Vape Kit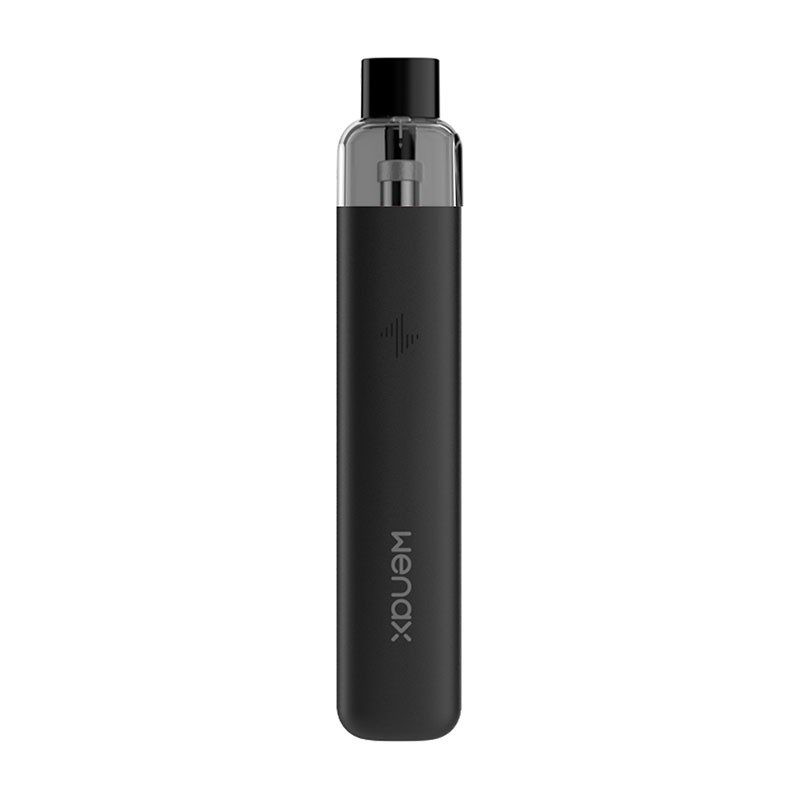 The Geekvape Wenax K1 SE Pod System Kit is a compact and easy-to-use starter kit that is perfect for those looking for a simple and satisfying vaping experience. It has a 600mAh built-in battery and features auto-draw activation for added convenience. 
The kit includes a 2ml clear pod with a side-filling design, which is compatible with the Wenax K1 cartridge and provides a perfect MTL vaping experience. 
The Wenax K1 SE is incredibly light, weighing only 32g, making it easy to carry and use on the go. With its consistent power output and tight MTL flavor restoration, the Wenax K1 SE is an excellent choice for vapers looking for an affordable and high-quality starter kit.
Features
600mAh built-in battery
E-Liquid Compatibility 
Activation on Inhale
2ml clear cartridge with side-filling design
USB-C charging port
Longest vaping time of 10 seconds
It weighs only 32g
Mellow MTL flavor with perfect liquid restoration
Innokin Endura T18 Vape Kit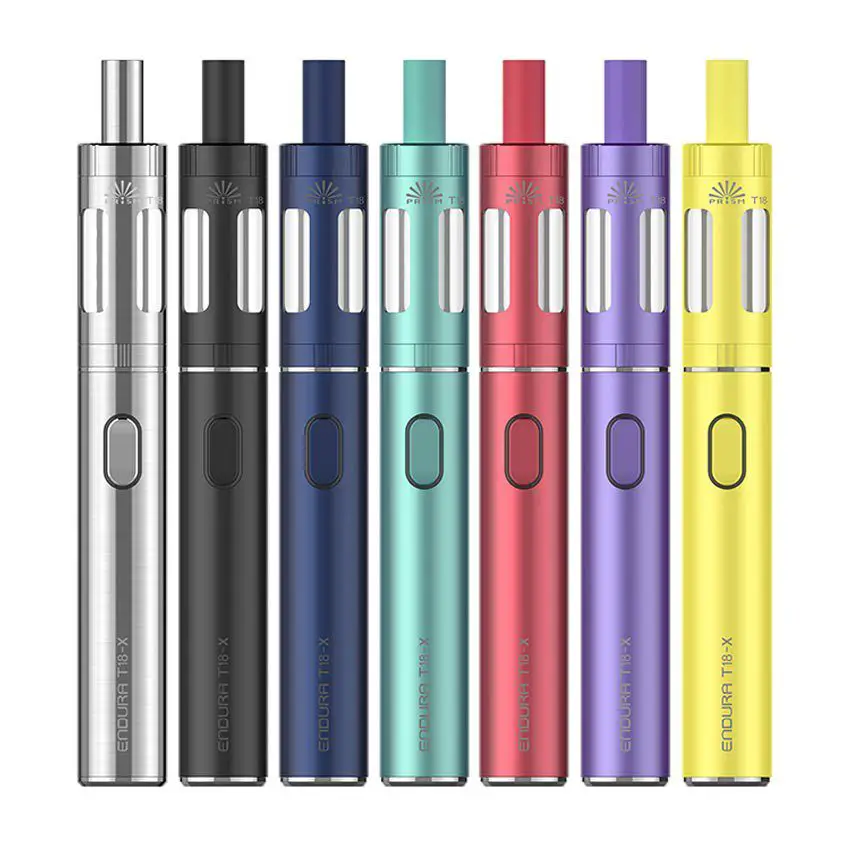 The Innokin Endura T18 Vape Kit is another industry go to and perfect starter kit for anyone looking to try out vaping. Its simple design and reliable nature make it suitable for vapers of all experience levels, with a 1000mAh built-in battery and a 14W fixed output providing both discreet levels of cloud production and a pocket-friendly shape. 
The 2ml tank is constructed with high-quality stainless steel and Pyrex glass, featuring an easy top-fill design and compatible with replaceable 1.5ohm coils, delivering great flavors and longevity. With pass-through charging capabilities, this device can be vaped while it's charging, and the practical single button operation eliminates the use of menu systems enhancing usability. Coils are interchangeable with the Innokin Endura T18II, but the T18 looks better in our opinion.
Features
1000mAh Integrated Battery
14W Constant Output
Pyrex Glass
Protected glass
Single Button Operation
Pass-Through Charging
2ml Capacity Tank
Stainless Steel Construction
Freemax Twister 2 Vape Kit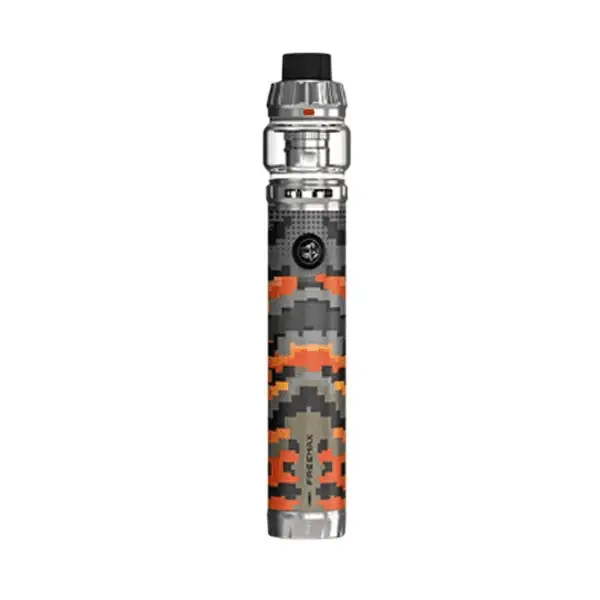 The Freemax Twister 2 80W Starter Kit is a vaping device that consists of the Twister 2 80W Mod and the Fireluke 4 Tank. This is a direct to lung (Sub-Ohm), so better for more clouds annd flavor while reducing the amount of nicotine needed.
The mod has a 3000mAh built-in battery with a USB-C port for 1.5A fast charging, and it can output between 15-80W. The wattage can be adjusted using a bottom wattage adjustment dial that can be locked to prevent accidental button press. The mod is also equipped with FM CHIP 2.0, which provides various protections. 
The Fireluke 4 Tank has a 5mL capacity (2mL for TPD edition) and features a top-fill design, a 810 drip tip, and a sliding top fill system with a single fill port. 
It is compatible with the Freemax Coil Series, and the kit comes with two coils: a 0.15ohm X1-D Coil and a 0.2ohm X2 Coil. The tank also has dual slotted bottom airflow control and a threaded 510 connection.
Features
15 – 80W Output Range
3000mAh Embedded Battery
DTL Vaping
Capacity of 5mL (TPD 2mL)
Weight of 168g
Compatible With Multiple Coil Arrangements
Vaporesso GTX GO 40 Vape Kit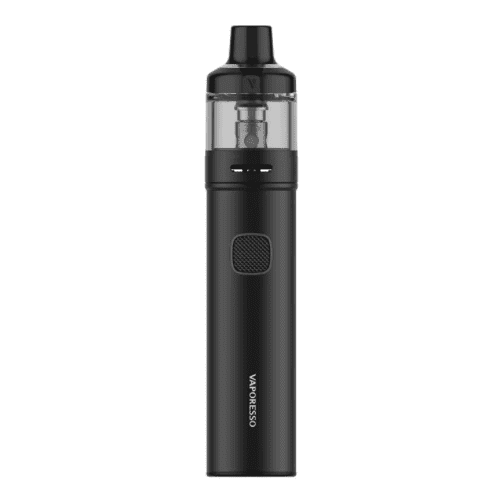 The Vaporesso GTX Go 40 Starter kit has a magnetic GTX POD 22 that enables you to vape with the snap of a POD, providing a refreshing twist on a vape in the style of a pen.
The newly updated POD has a Top-Filling method, which makes refilling the device effortless and mess-free. It is also equipped with SSS Leak-Resistant Technology, which secures the juice.
The GTX GO 40 delivers a comprehensive vaping experience by combining an airflow that is simple to regulate with an internal battery capacity of 1500 mAh, a maximum output of 40W, and the ability to charge at a rate of 2A via a Type-C connector.
Unscrewing the mouthpiece is all required to complete the refilling process; you don't even have to take the pod out of the device at any point during the process.
Due to numerous coil combinations, this starter kit is compatible with high PG, 50/50, and high VG e-liquids.
Features
Vaporesso Pen Vape Kit
Long-Lasting 1500mAh Battery
Single Button Operation
Max 40W Output Range
Automatic Wattage Selection
2ml Refillable Pod Tank
Top Filling
A large Number Of Compatible Coils
VooPoo Doric 20 Vape Kit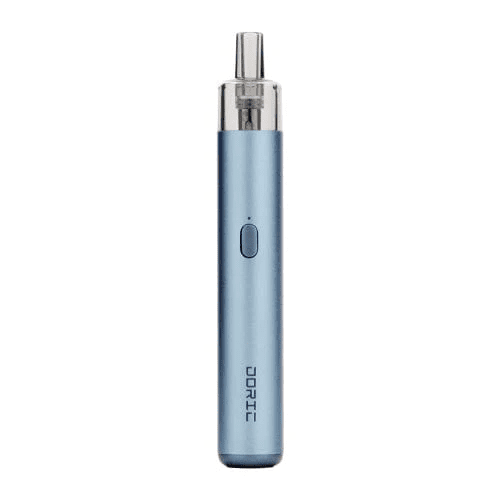 The VooPoo Doric 20 pod kit is a compact and easy-to-use device that is suitable for vapers of all experience levels. 
The device is powered by an integrated 1500mAh battery that can deliver an output range of 8-18W, making it perfect for Mouth to Lung (MTL) vaping. The kit comes with a 2ml refillable pod, as well as two VooPoo ITO coils (1.0Ω and 1.2Ω), giving you a choice of how much vapor you want to produce. 
The device features two activation modes: puffing or button-pressing, and you can choose the mode you prefer. The kit has three power settings (low, medium, and high), and you can control how much vapor your kit produces. 
The pod is easy to refill and has a visible cartridge that shows the remaining e-juice, and the kit is equipped with a corrugated anti-skid design, making it easy to place it upright on a desk.
Features
MTL Pod Kit
1500mAh Battery
Low, Medium, and High Power Levels
Simple To Use
2ml Refillable Pods
Mesh Coils
Output range of 8-18W
ITO anti-leakage structure protects mod from e-juice
Innokin Go Max Vape Kit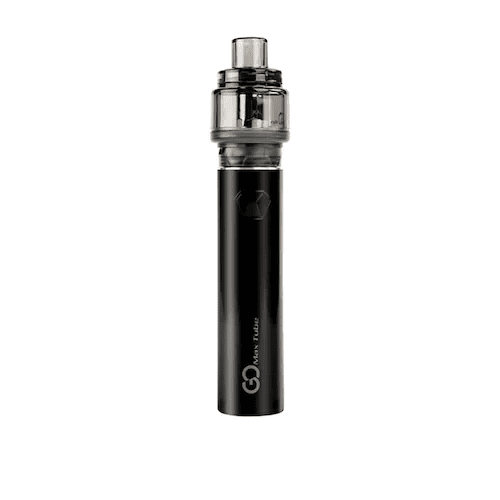 The Innokin GoMax vape kit is a starter kit that offers a powerful, yet affordable vaping experience. With a huge 3000mAh rechargeable battery, LED battery life indicator light, and 5.5mL capacity, this kit is designed for convenience and simplicity. 
The included GoMax Disposable Sub-Ohm Tank features a grooved and notched mesh coil that ensures even heating for intense and flavorful clouds. 
The single button operation makes it easy to use, while the tri-color LED battery life indicator light lets you know when it's time to recharge. 
Overall, the Innokin GoMax vape kit is a great option for those who want a high-performance vaping experience without breaking the bank.
Features
3000mAh rechargeable battery
Max wattage output of 80W
LED battery life indicator light
Zinc-alloy chassis construction
Single button operation
10s cut-off protection
5.5ml tank capacity
Aspire Flexus Stik Vape Kit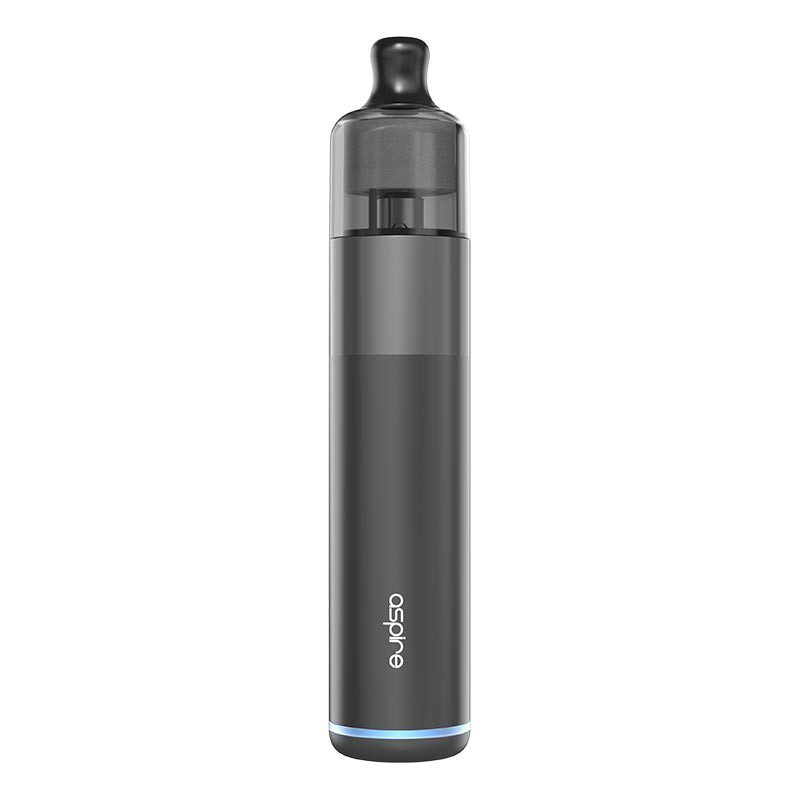 The Aspire Flexus Stik Vape Kit is a cost-effective and durable compact vaping device that provides a stylish and fashionable look with its anodized aluminum finish. 
With both auto-draw and button-triggered activation modes, the Flexus Stik allows for a hassle-free and customizable vaping experience. 
The adjustable bottom airflow and AF Mesh Coils produce unrivaled flavor and cloud production, while the long-lasting 1200mAh battery ensures up to two days of vaping. The Type-C charging port makes recharging efficient and quick. 
The Aspire ASP chipset provides safety protection against overcharging, over-discharging, and short-circuiting. With 3-level wattage adjustment, the Flexus Stik Vape Kit allows users to choose between High, Mid, and Low modes for a tailored vaping experience. Overall, the Aspire Flexus Stik Vape Kit is a versatile and reliable companion for any vaping enthusiast.
Features
Made of anodized aluminum for durability and style
Inhalation-Activated
1200mAh Battery
2ml Pods
MTL Vaping
3 Power Settings
Smok Pen V2 Vape Kit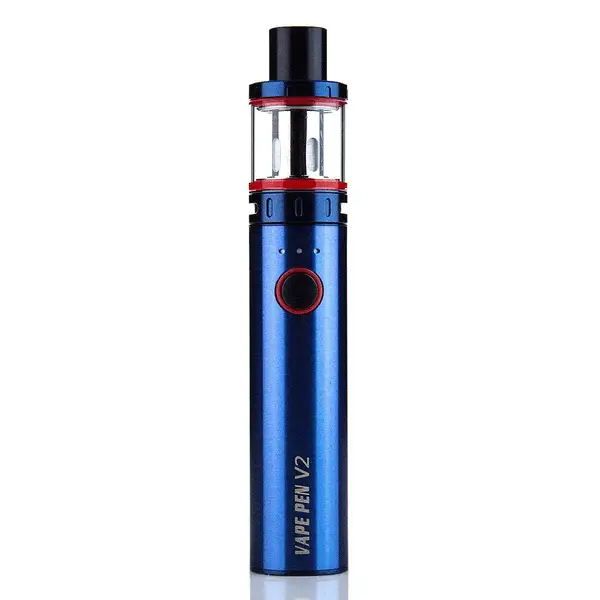 The SMOK Pen V2 Vape Kit is a high-performance, portable device perfect for sub-ohm vaping. Its classic pen shape is sleek and fits nicely in any handbag or purse. 
With a 1600mAh battery and a 60W max output, the Vape Pen V2 produces a pleasurable taste and dense vapor. The adjustable airflow system allows for customized vapor effects, and the 0.15Ω Vape Pen V2 Meshed Coil provides a smooth flavor. 
This kit is designed for direct lung inhale, and the convenient top-fill design allows for easy filling with your favorite e-liquid flavors. With safety features and smart detection, the SMOK Pen V2 Vape Kit offers a satisfying and innovative vaping experience, requiring less nicotine per puff.
Features
AIO Pen Style Starter Kit
Adjustable airflow control
A Variety Of Safety Protections
2ml E-Liquid Capacity
1600mAh Integrated Battery
60W Output
Single Button Operation
Epuffer Titan X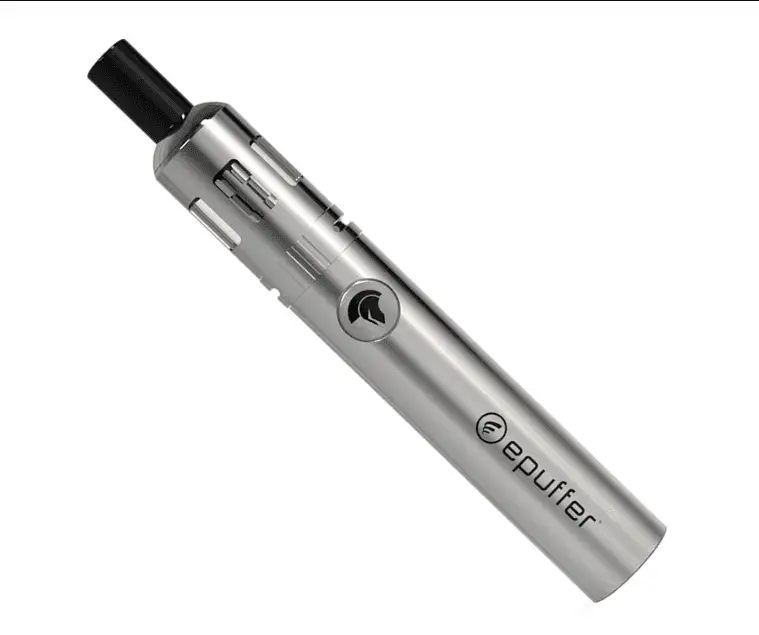 This appears to be a product listing for the TITAN X 2021 Hybrid Vapourizer, an e-cigarette device offered by the brand ePuffer. 
It is a hybrid device that combines the ease of use of a hand-held e-cigarette with the power of a mod. The device has a protected glass tank with a micro sub-ohm coil and a high-capacity 1500 mAh battery to enhance the vaping experience and provide extra flavor with each puff. 
The device comes with two atomizer coils, 1.0 ohm and 0.4 ohm, which can be used to provide different vaping experiences.
Features
Superb build
1500 mAh Battery
0.4ohm and 1.0Ohm coils included
Excellent starter kit for vapers
Simple filling tank
Conclusion
These are our top recommendations to assist you in selecting the most suitable vape pens for 2023. The devices described thus far are highly user-friendly, making them ideal for beginners and people with experience.