The 100 C is created by a USA company based in Hudson Ohio called Evolv and has been producing boards for the vape market since 2010.
The 100c board was released in 2021 and was first used by Rebel Vape and Lost Vape with both brands well known for producing DNA board controlled devices.
Here's How Good DNA 100c Mods Are
Evolv's DNA 100c boards are the main component that makes a DNA 100c device , however Evolv has been well recognized over the years with producing one of the most efficient boards managing power and safety. The 100C's maximum wattage is 100w and even though the device is full of features they are easy to use for beginners or advanced users.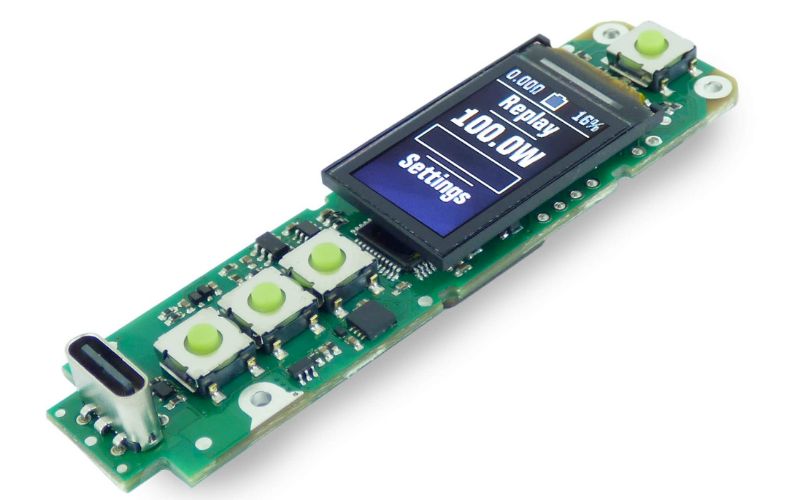 What Is A DNA 100c Vape
A DNA 100c in a simple term is a device that is controlled by Evolv's DNA 100c board and has a maximum wattage of 100 watts.
The 100c has many features and the brand has become well known for making very reliable, easy to use boards for manufacturers to use for their products. 
The 100 c shares many features with other Evolve boards produced like the 75c and 250c however the other board have a difference in wattage with the 75c having a maximum wattage of 75 watts and the 250c depending on the battery configuration can have a maximum wattage output of 400 watts with four batteries but is more used in a two battery configuration making the maximum wattage 200 watts.
Features Of A DNA 100c Vape
Modes: Watts, Temperature Control (Ni200 Nickel Support, Titanium Support, Stainless Steel Support, 200 to 600 Degrees Fahrenheit), wattage boost, replay (1 to 100W Output)
Full-colour O-LED display
Screen size 0.83" x 1.66"
Full customization of the interface/theme, 
USB C Charging/software upgrading
Safety features(short circuit protection, reverse battery protection and temperature protection for the board) 
Escribe support and Escribe theme designer
Size Of A DNA 100c Vape
The size will depend on the brand however the DNA 100c board is designed to be used with a single battery which will make it a fairly small-sized device.
Some brands like Rebel Vape Use a 3d printing process for the cases of their 100c devices this makes them very lightweight and the material used in the printing process which is a Nylon polymer makes for a durable device as well.
Other brands like Lost Vape and Think Vape which is more mass-produced devices as they are designed and assembled in China are often made with a metal alloy making them larger and heavier.
Build Quality And Construction
The design and build quality of Evolv's DNA 100c is not well talked about as the boards are often hidden behind panels and screws and can not be seen without taking apart the rest of the device.
However many of the devices fitted with a DNA 100c board have been well-reviewed and regarded as a fantastic product.
Evolv's reputation for producing highly efficient and high accuracy in reading the resistances from an atomizer is their biggest selling point combined with the customizable interface as well.
How To Use A DNA 100c
Using a 100c is like using any other type of device however the response, efficiency in power delivery and management and accuracy in reading the resistance is like no other.
Once you have chosen a device with a DNA 100c chip you can install the required battery, many of the 100c devices are designed to use 21700/20700 removable batteries.
You will then need your chosen atomizer to attach the 510 and then set your wattage with the top and the bottom button to your desired power.
You can also enter into the different profiles/modes by pressing the middle selection button and going to the desired mode which is Watts, watts boost, Temp control Nickel 200, Temp control Titanium, Temp control SS 316, Temp control SS 430, Replay and Kanthol.
You can learn more about the setting and how to use it with our previous blog where we talk about Are Evolv DNA Vapes Any Good? (Things To Know) https://onlyvaping.com/evolv-dna-vapes/
What Is Daily Usability Like?
Using a DNA 100c is a great feeling and knowing that you are getting exactly what you are asking for from a device.
However, with the cost of the board, it can often make DNA devices cost more but this is worth paying as unlike most brands of devices you can often get more support with fixing issues. You can always reach out to evolve for help as well and there are lots of online forums and groups that can help.
Depending on what brand and model of 100c you have you will enjoy it with ease of use functionality and versatility.
Price Of A DNA 100c Vape
Prices can vary from brand to brand as some brands are considered to be more high end than others and some of these high-end brands will make one-off custom pieces as well as use more premium materials in construction.
Prices for DNA 100c device start from $145 -$395+ / £100 – £300+
Who Makes DNA 100c Mods?
There are a select few well-known brands and a few that make custom artisanal models.
These brands are the following:
Lost Vape
Think Vape
Rebel Vape
VapeSmarter
Steam Crave
Similar Products To DNA 100c Mods?
There are a few brands that make an attempt of being like Evolve and produce devices that are similar to a DNA 100c board however they have some trade-offs like reliability and quality.
Voopoo with their Gene chip has made several popular devices and have produced devices that are similar in performance however they do not feel the same in efficiency or power delivery. Most notable are the Drag series of devices such as The Drag 3, Drag S / Drag S Pro and the Drag X / Drag X Plus.
Best Sellers
There are a few brands that use the Evolve DNA 100c board to control their device with some being more known.
We have made a list of the top bestsellers of 100c devices.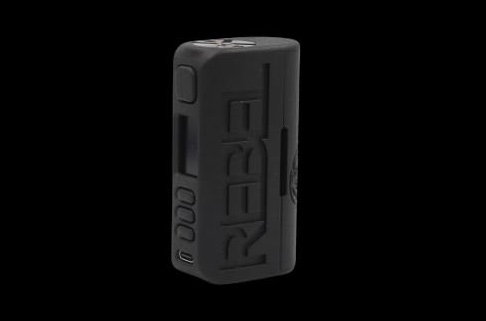 Rebel Vape DNA 100c
Lightweight
Made in the UK
3D printed body
12 months optional extended warranty 
Global wholesale links
Price: $197 – $210 / £150 – £160
Lost Vape Hyperion DNA 100c
IP68 rated ( waterproof, Shockproof, Dustproof)
Tough and hard-wearing
Global distributors
Price: $120 – $144 / £120 – £180
Think Vape Craton 100c
Threaded battery cap on the top of the device
26mm maximum atomizer size
Stanless steel Construction
Well machined body and build quality
Price: $100-$140/ £91-£130
VapeSmarter Uk:
Bespoke device
Hand made in the UK
Each device custom made in house
Sustainable materials used
Price: Starts from £300 / $400
Warranty
The warranty from the manufacturers of the device are between 28 days – 12 months.
Warranty would not cover however the following.
Liquid damage
Misuse/modification
Damage caused by drops or falls
Accessories 
Pros & Cons
Final Thoughts
DNA 100c devices are some of the most reliable products available with amazing functionality and usability provided from Evolv. Although seen as expensive they are very much worth the price.
Should I Buy A DNA 100c?
If you are in the market for a very reliable device, several 100c are available on the market from incredibly lightweight devices like Rebel vape's to ones that are waterproof like the lost vape Hyperion and ones between as well some more specialists to make it more unique for your style.
Resources
https://www.esauce.co.uk/the-rebel-mod-evolv-dna-75c-single-2×700
https://www.vapesmarter.org/copy-of-new-bespoke-vape-mods