Vaptio has been an active brand worlwide and at vaping expos over the years and in many different countries.
They were established in 2014 in Seattle USA with manufacturing based in Shenzhen China.
Here's How Good Vaptio Are
Vaptio has been offering affordable starter kits since they were established, while being in the industry through the vaping boom in 2016 they have often been a recognized brand and compared to Aspire. While offing starter kits for beginners with mouth-to-lung usability they also offer disposables under the Beco name and sub-ohm kits for more advanced users as well.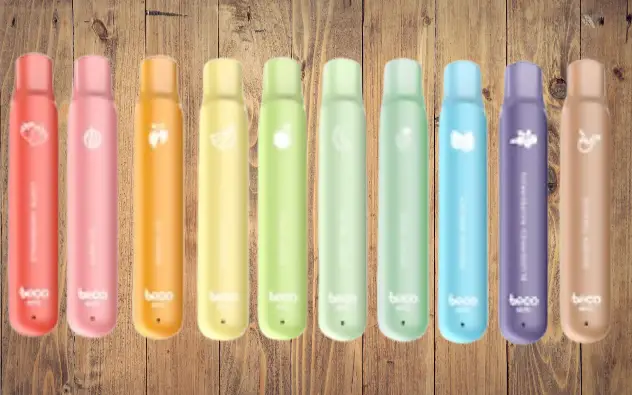 The Quality Of Vaptio Products
Vaptio's quality for affordability is one that creates some questions however Vaptio focuses on their quality with a high level of quality control across their product range. 
Their devices have been designed to be easy to use for all users with the devices that have screens having a clear and easy-to-read display interface.
Vaptio has an ISO cleanroom for the manufacturing and assembly of their products to maintain their high level of overall quality.
Are Vaptio Devices Safe & Reliable?
Vaptio uses a proprietary chip developed to maintain safety and reliability in their devices with built-in safety features protecting the device from sort circuiting or getting too hot.
Many of their products use an aluminum alloy for the case of the devices and stainless steel for their tanks. This offers a sturdy and durable device that can be relied on.
There are no reports regarding safety but some on caption reliability on replacement coils.
Some customers who purchased a Cosmo tank reported that the coils are only lasting a few days. 
It is worth knowing that Vaptio uses the same style and fitting as Aspires Nautilus coils and that there is a good alternative and is more available in the market.
How Long Do Vaptio Products Last?
Vaptio's products can typically last from 2 – 3 years looking at reports from Vaptio product owners however some users use Vaptio products as a spear easy carry device and not their main all day.
With many Vaping products with care and maintenance, they can last a long time some seen lasting up to 6 – 7 years.
Regular care and maintenance should be performed once every 3 – 4 weeks to maintain the level of performance.
How Is The Warranty On Vaptio Products?
Vaptio offers a 90-day warranty from the day of delivery when purchased directly from their online shop. 
However, you may not be covered under the same warranty if a Vaptio product is purchased for a 3rd part trader or an unauthorized seller.
If a device is purchased from Vaptio and an issue does accrue they have an easy guide and a support email that can be contacted.
There are a few things to keep in mind when buying most vaping products, especially when buying direct.
Vaptio warranty does not cover the following:
Cannot provide original receipt of purchase
Failure or damage caused by improper use ( liquid damage )
Failure or damage due to usage with non-Vaptio components
Modified in any way
Glass, case, or battery is damaged or worn
Sold through an unauthorized reseller, including unauthorized internet resellers.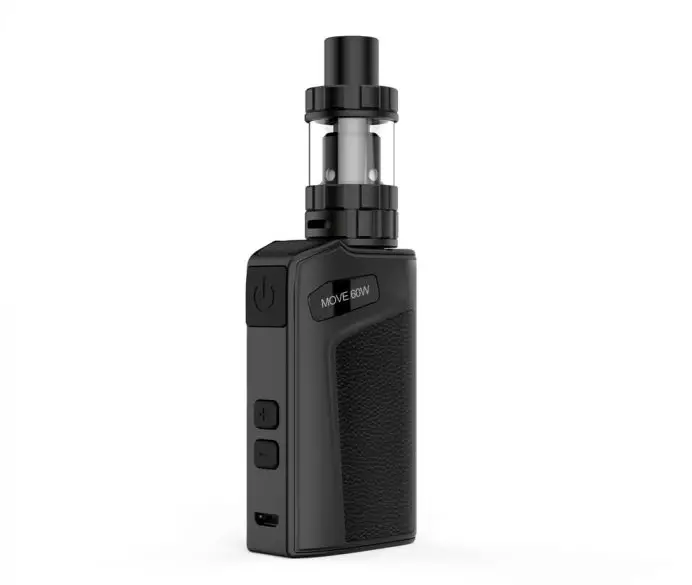 Are There Any Typical Problems With Vaptio Products?
With Vaptio's products coming in at an entry-level of prices many believe that there is a lot of issues with the brand which is not the case with Vaptio.
There are not mainly reports of issues or problems however many issues have seemed to be fixed or easily avoided.
One report is on a Vaptio Cosmo kit that the device has a charging issue. This report is from 2017 and appears to have been fixed by Vaptio's warranty service.
When changing any device with it being a built-in battery or removable batteries you must follow manufacturer guidelines with charging input as many devices can take a 2 ap charge but it will degrade the battery far quicker compared to a 1amp.
Most Vape shops recommend with built-in battery devices to charge the device through a PC or TV as they output a low amperage current which is a slower charge but far better for the battery.
Can You Still Buy Old Vaptio Accessories?
With some of Vaptio's designs, they can use alternative coils for some of their tanks however it is not known if it was done on purpose or to have the availability of using other brands coils but it is a very hand this to know.
The Cosmo tank also uses the same replaceable coils as the well-known Aspire Nautilus which have coils that are available in many vape shops and online retailers and are known for their reliability and flavor production.
Unfortunately, Vaptio does not sell older generation replacement accessories however this does not mean that they can not be found online.
Are Vaptio Products Worth The Money?
The question sometimes comes up if Vaptio is worth the money with even a google search for review as well as seeing some review videos there is no doubt that they are.
There are coming in at a very reasonable price in comparison to many other brands as well as seen by many as a good entry-level device.
What Are The Most Popular Vaptio Products? 
Vaptio primarily offers starter bits but has recently branched out to offer disposables in a range of flavors and strengths.
Some of the most popular products from Vaptio are:
The Cosmo kit is a small starter kit with a power range from 1 -30 watts and a built-in battery capacity of 1500mwah, in this kit also comes the Cosmo tank which comes with 2 Vaptio replacement coils but also can use Aspire replaceable coils.
This kit offers a restricted mouth-to-lung way of vaping or a very restricted direct-to-lung hit.
The Cosmo A1 Is a pen-style starter kit designed to give a mouth-to-lung way of vaping and simulating the way you would normally smoke and has been designed for ex-smokers in mind.
The Cosmo A1 kit has a 900mwah built-in battery with a button-free design and to turn on and off you twist a ring at the bottom of the device, this device has a draw to activate feature meaning that when the device senses a inhale it will automatically fire the device for you so this makes it one of Vaptios easiest designs in their range to use and a great first choice for someone who whats to quit smoking.
The Vaptio capt'n a 200w dual 18650 removable battery device is capable of 10 – 200 watts featuring a 1.35-inch display giving a responsive and clear interface to use.
This no longer comes in a kit form and is sold as a standalone device, the style and performance of this device are aimed at more advanced users. Costing from $54 – $70
Vaptio has recently offered the Beco disposables designed for easy and convenient use, these disposables come in a variety of flavors and come in 10mg, 20mg, and 50mg nicotine strengths and can be purchased from $4 – $21 each
Disposables are a great entry-level product for vaping largely due to the ease of use and their disposable manor meaning there is no refilling, replacing coils, or charging once it is done it goes in the trash.
Which Brands Produce Similar Products To Vaptio?
With Vaptio being in the market for so long they have often been compared to many other brands for functionality and use as well and an affordable option in the market.
Here are just some brands that offer similar products to Vaptio:
Aspire has been seen as one of the pioneers in the industry and a leader in innovation, offering many different popular kits over the years.
Aspire's pocket X kit is one of their most notable product for beginners due to the AIO ( all in one ) feature, this design makes it very easy to replace coils and have an enjoyable experience while using.
Vaptio's Solo Plus kit is designed similarly for beginner users in mind.
Typically Aspire's products are more known and seen more often in retail and online shops due to their popularity.
Smok also has released many kits over the years but has seen some criticism for the release of unreliable replacement coils and quality control issues however they have since revised the issues and continue to be one of the most known brands.
One similar device that Smok offers is the Nord line of devices, this is a very similar style to the Vaptios Pago kit however the Pago is a slightly larger device due to the larger built-in display, pod, and controls.
The Nord series of devices come in various sizes and shapes but work off the same principle using replaceable coils and pods making them easy to use thing one hand.
What Do Reviewers Say About Vaptio Products?
There are many reviews with many high score reviews even though they are not as popular as some other brands they are reviewed as having very good products.
We checked some reviews from these two sites
While using the Cosmo tank on the device he mentions that he had the 0.7-ohm coils installed and felt that the airflow was a bit restricted and wanted a bit more airflow through the tank and was a little bit too restricted for his liking. 
Final Thoughts
The brand may not be as popular as Smok or aspire they offer some very good products to the market as well as being at many vape Expos over the years showing off their latest products.
They may have had some minor issues in their early years but have been consistent with the products they offer today.
With the very affordable prices, they offer for their products they are definitely worth picking up even just to try.
Resources
https://vaptio.com/refund.html warranty
You may also like our other Disposable vape articles:
Are Disposable Vapes Good & Reliable?
Are Dinner Lady Disposables Any Good?